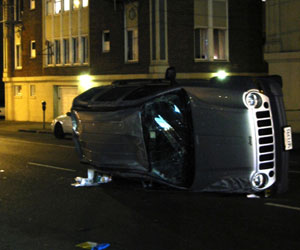 What happens if you get a reckless driving ticket? We understand you are eager to learn the solution. We work with a lot of clients before and we are happy to help them with their traffic ticket and want to do the same with you.
Why You Should Hire Livonia Ticket As Your Lawyer?
Experienced Lawyer With People Skill
FREE No Obligation Phone Consultation
FREE Fee Quotation
Low-Price Flat Rates
Accept Partial Payments
Accept MasterCard / Visa Payments
Avoid Increasing Insurance Rate (usually by 22% per ticket).
Keep your Driving Record Clean
We have effectively represented drivers with traffic violation, including:
Caught Driving with Suspended License Privilege
Driving with Revoked License
Driving with an Expired Car Insurance
Caught Driving Without Proof of a Valid Driver's License
Cellphone Use and Text Messaging while Driving
Going The Wrong Way
Operating a vehicle under the influence of Alcohol or Dangerous Drugs
llegal Turn Violation Ticket
Caught Driving with Cancelled License Privilege
Red Light Camera Violation Ticket
Not Paying Traffic Ticket Violation
Unsafe Change of Lane Ticket
Failing to Stop at the Scene Of An Accident Involving Injury Or Damage
Racing on a Public Highway
Reckless and Aggressive Driving Violation
Disregarding a Stop Sign
Tailgating Traffic Violation Ticket
Failed or Improper Use of Turn Traffic Ticket
Failure to Yield Violation Traffic Ticket
Failure to Obey a Traffic Control Device Ticket
Contact A Reputable Lawyer in Livonia, Michigan. Claim Your FREE Consultation Today!
A traffic ticket can be trouble, especially if your driver license is at risk. If you are in need of a attorney known for having good credibility. You are in the right place! We offer No-Obligation consultation. To get yours, feel free to contact our number anytime of day. Get your phone and dial our number at (734) 333-7038 now!