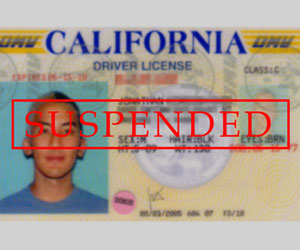 Is driving while license suspended a felony? We know you are eager to learn the answer. With over twenty years of experience in traffic ticket and criminal defense matters, we already depended hundreds of drivers. We are committed to safeguarding you from any unfavorable implications that can arise from a traffic ticket offense.
Experienced Lawyer With Compassion
FREE Confidential Legal Consultation
FREE Fee Quotation
Low-Price Flat Rates
Accept Partial Payments
Accept MasterCard / Visa Payments
Avoid Increasing Insurance Rate (usually by 22% per ticket).
Keep your Driving Record Clean
We handle range of traffic violations consisting of:
Driving with No License
Operating a vehicle under the influence of Drugs
Driving after Revocation (DAR)
Driving with a License Privilege that has been Cancelled
Driving with an Expired Car Insurance
Driving Without Car Insurance
Driving with a Suspended License
Driving The Wrong Way On A One-Way Street Ticket
Texting While Driving Ticket
Caught Driving on a Cancelled License
Disobeyed Traffic Control Device
Reckless Driving with Serious Injury Ticket
Fail to Stop for School Bus Ticket
Following Too Closely/Tailgating Violation
Failure To Signal When Required
Failure to Yield Accident Case Traffic Ticket
Failing to Pay Traffic Ticket Violation
Improperly Wide Turn
Failing to Stop after a Traffic Accident ("Hit And Run")
Excessive Speeding Ticket
If you're looking for a traffic defense attorney with an excellent credibility, we are available to discuss your case. We offer No Obligation quotes and No Obligation telephone consultation for your convenience. Dial our number now at (734) 333-7038 now.