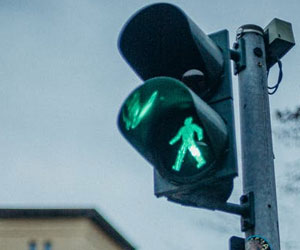 What does it mean to disobey traffic control device? We understand how much you want to know the response to these questions. We committed ourselves in safeguarding you from negative effects that could take place as a result of your traffic ticket violation. We will fight hard to protect your driver's license.
Are You Looking For A Ticket Lawyer In Livonia, Michigan? Contact Us At (734) 333-7038 Today!
Why You Should Hire Livonia Ticket As Your Lawyer?
Experienced Lawyer With Individual Skill
FREE Fee Quotation
FREE Of Charge Phone and Office Consultation
Accept MasterCard / Visa Payments
Accept Partial Payments
Low-Price Flat Rates
Keep your Driving Record Clean
Avoid Increasing Insurance Rate (usually by 22% per ticket)
We handle the following types of traffic offense violation in Livonia, Michigan:
Driving Without Proof of a Valid License
Driving Under The Influence Of Alcohol Or Drugs
Driving while License has been Revoked
Driving with Cancelled License
Driving Without Automotive Insurance
Vehicle driving without insurance
Driving while Driver's License is Suspended
Wrong-Way Collisions On Divided Highway
Using a Cellphone while Driving without a Hands-Free Device
Driving after License has been Cancelled
Disobeyed Traffic Control Device
Reckless and Aggressive Driving Violation
Passing a Stopped School Bus Violation
Following Too Closely/Tailgating Violation
Failure To Use Car Signals Ticket
Failure to Yield Resulting in Car Accident Ticket
Failing to Pay Ticket Violation
Unsafely Changing Lanes
Improper Right or Left Turn Ticket
If you have been issued a traffic ticket violation in Livonia, Michigan and need an attorney who can seek an aggressive pursuit of your freedom from traffic charges. We will be there when you need us most. Since 1992, we have been handling traffic tickets in Michigan. We offer 100% FREE consultation and FREE payment quotation. Partial payments are accepted. Call our number today at (734) 333-7038.